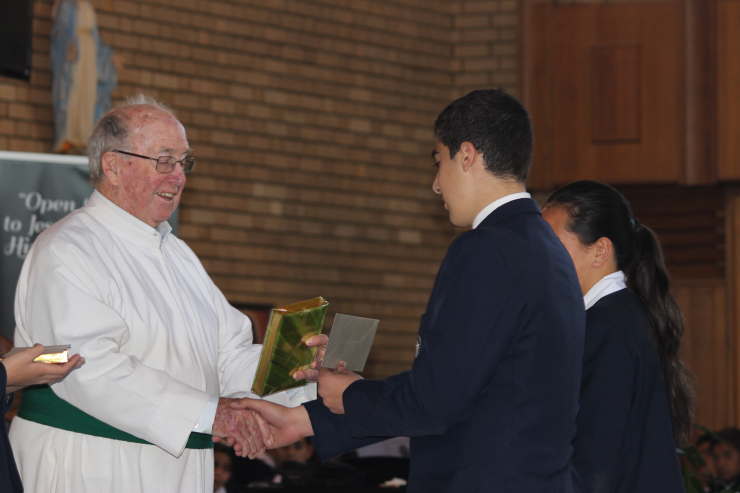 Br Charles shared in the celebrations with Delany students.
On Friday 14 August 2015, Br Charles Barry celebrated his Diamond Jubilee (60 year) anniversary as a Patrician Brother.
Fellow Patrician Brothers, former staff and students, current staff, students and members of the Delany community shared in celebrations with Br Charles.
Br Charles shared in the celebrations with his niece Mary Rose.
Delany College, Granville Principal, Peter Wade, said the college felt blessed to have had Br Charles at Delany College for 20 years.
'We have been blessed to have Br Charles with us at Delany College for 20 years now, as a teacher and now counselor,' Peter said. 'Br Charles is the essence of what joyful vocation is about.'
'The way that he has devoted his life to God and to our community is inspiring and we are forever grateful for the ways that he makes a difference to our individual lives,' he said.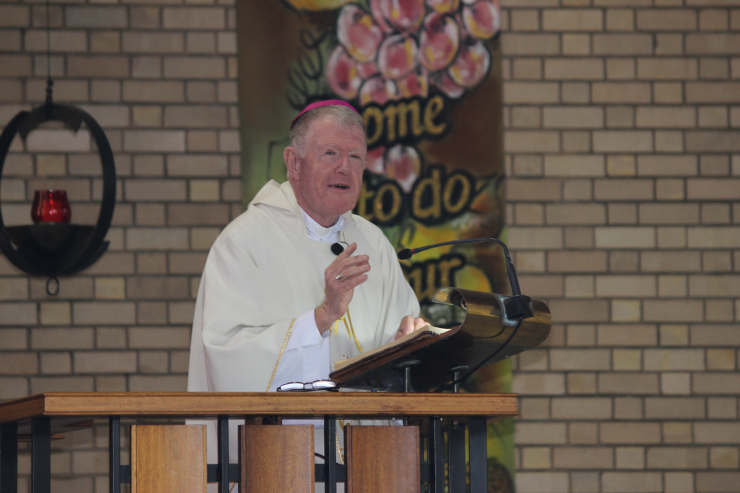 Bishop Terry Brady.
In August 1955, Br Charles joined the Patrician Brothers in Ireland. At 21, he was asked to leave his home and family to travel to Australia and teach at Patrician Brothers College, Fairfield, where he was appointed Principal after five years.
In 1968, Br Charles joined a pioneering group of 21 volunteers in Papua New Guinea, clearing the land, building schools, educating students and building communities.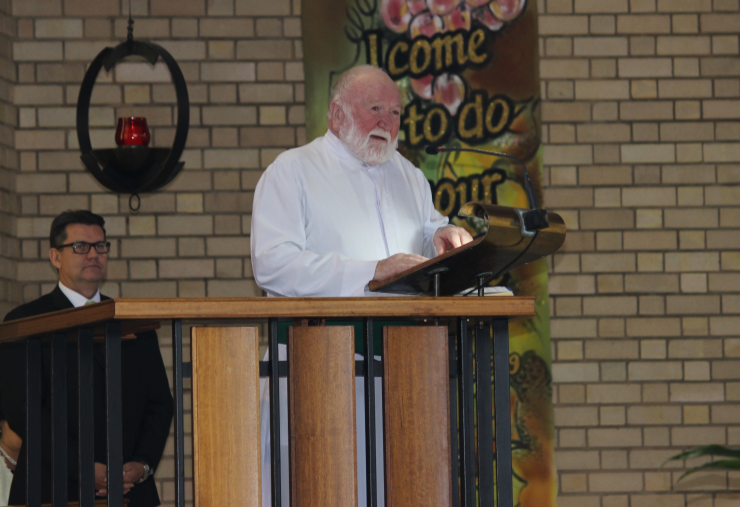 Fellow Patrician Brother Br Phil Mulhall.
Br Charles said he cherished his time as a Patrician Brother and his work at Delany.
'Life has its highs and lows but faith, friends and perseverance ensure fulfillment in the twilight years,' Br Charles said.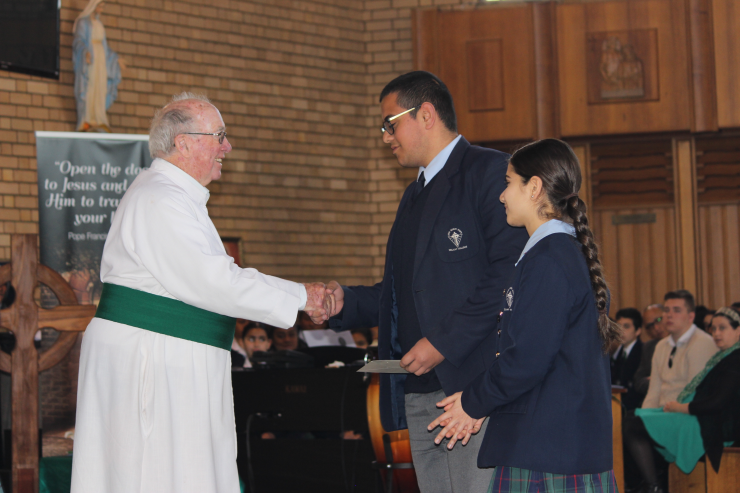 Br Charles with Delany students.
Year 12 student Hahano Namoa said she found Br Charles to be an inspiration.
'Br Charles is always very humble, it was inspirational to learn he had done so much, especially overseas,' Hahano said.