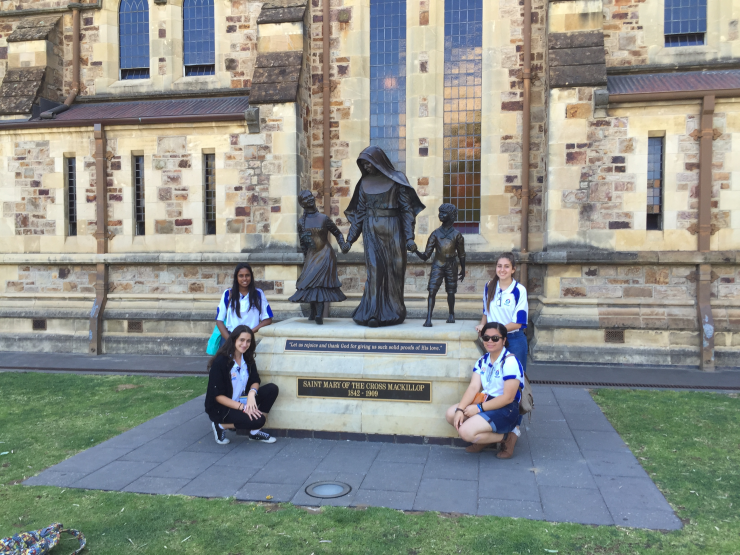 Catherine McAuley students with the Monument to St Mary MacKillop of the Cross at St Francis Xavier's Cathedral, Adelaide. Shanelle Manamperi standing left, Megan Barakat standing right, Kayli Brackenbury seated left and Ysabel Hollero seated right.
From 3-5 December 2015, students from secondary schools throughout the Diocese attended the Australian Catholic Youth Festival (ACYF) in Adelaide.
To see all the photos from the ACYF please click the gallery on the right.