Delany College Granville went all out when it celebrated its Multicultural Festival. There was singing, dancing, jumping castles, a smorgasbord of traditional food and a multicultural fashion parade.
The Multicultural Festival has become a highlight event on the Delany College calendar with a lot of work put in by students and the school community to make sure the afternoon event goes without a hitch.

There was traditional dancing, singing and a smorgasbord of food at Delany's Multicultural Day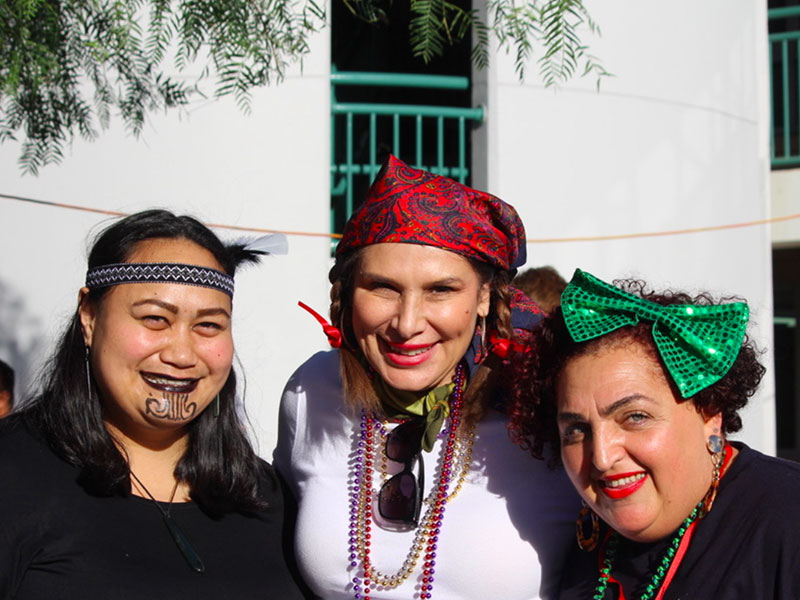 Delany senior English Teacher Misty Findlay, with colleagues Sharon McManus and Cheryl Sahyoun, dressed up in their traditional outfits to help celebrate the special day
Delany Assistant Principal Anthony Blomfield said Multicultural Day is the school's major fundraising event for the Patrician Delany Foundation. "Students have really been the driving force behind this event, coming up with ideas on the entertainment, fashion parade and coordinating the fundraising activities,'' Mr Blomfield said.
Multicultural Day was launched in 2016 with the purpose of giving students the opportunity to have a ``taste of the world''. It has grown from these humble beginnings to an annual whole school and community event.
The Day has gained such momentum that this year featured a Multicultural Fashion Parade with every culture represented in a flurry of colour and design! It also featured the largest number of visitors to the school, along with food stalls galore and activities which kept visitors fed and entertained.
"The Year 12 leaders played a big part of the day's success. They worked behind the scenes to plan and prepare many of the activities, and continued on the day to coordinate and run stalls, serve food, perform and clean up at the end of the day,'' Mr Blomfield said.
Year 11 students Izabel Anae, Tiana Moungatonga, Touila Liutai said that Multicultural Day is a great way to celebrate the diversity of cultures at their school. "It gives us all a chance to show off the best parts of our culture and celebrate it with our friends and family,'' they said.
"Multicultural Day represents our community in all its richness, diversity, energy and generosity! Thank you to everyone for your support," Mr Blomfield said.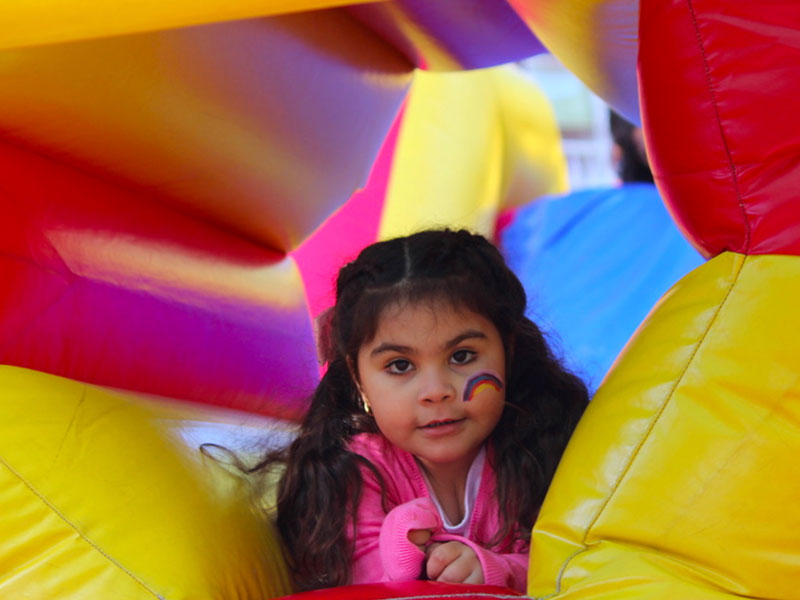 There was something for everyone at Delany's Multicultural Day with family and friends having a ball on the jumping castles
---
Click here to view photos of the event